Self Storage Unit Tips
Selecting the Right Size Self Storage Unit
When choosing your self storage unit, it is important to ensure you have the correct size. Complete these steps to find out which size self storage unit fits you best.
Step 1: Make a quick list of your items that you plan to store, including furniture, appliances, awkward shaped items not in boxes and any other items you may be storing.
Step 2: Estimate how many boxes you will have for your storage unit.
Step 3: Once you can see the items you will be storing it will make it much easier to determine the size of your self storage unit. Call us if you have any questions.
---
Put Lids on your containers
Make sure to fill boxes to capacity, which will prevent boxes from shifting or collapsing. When possible use plastic bins to store your items for long term including lids; Lids will limit or prevent your items from getting dusty. Using foam peanuts are another way to fill gaps in your boxes and protect your items.
Label your Boxes
It is important to make sure your boxes or bins are labeled well. This will make finding items and keeping certain items together to make it easier. Make sure to use permanent markers on hand when you are filling your boxes so you don't forget anything. Label boxes on more than one side in case you have to move or turn them.
Don't make your boxes too Heavy
When packing boxes or storage bins, make sure to not make them too heavy. You want them to be light enough to move around, plus if they are too heavy they can mash the box under them. Always put heavier boxes on the bottom and don't stack heavy boxes together.
Be Careful with Fragile Items
Make sure to pack fragile or breakable items separately and use either bins or reinforced strong boxes, filling gaps with storage peanuts or paper. Mark "Fragile" on any storage boxes containing breakable items.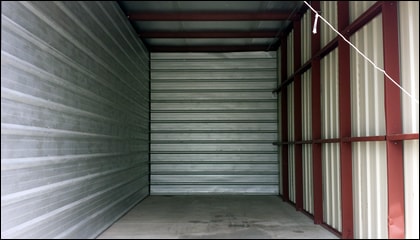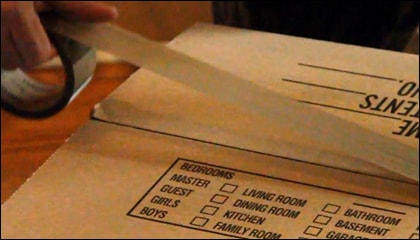 ---
Combustible, Flammable, Hazardous and Toxic Materials
These dangerous items include items such as gasoline, compressed gas, propane tanks, kerosene, lamp or motor oils, acid, grease, corrosives, fertilizers, paint, cleaners, chemicals and other hazardous materials. Also, do not store fireworks or explosives in your storage unit. Make sure to remove gasoline when storing motor vehicles. If you have special circumstances or questions, please contact us.